Chesapeake City Photo Workshop
Welcome to my mini gallery of Chesapeake City, Maryland photos.
Organized by Steve Gottlieb of horizon workshops, the Chesapeake City Photo Workshop was a great event. When I found out that it was going to be led by photographer Tony Sweet, the decision to attend was a no-brainer.
The format was just right, a stretch of  field work sandwiched in between two sessions of lecture and questions with Tony. The participants had about 2 hours to travel on foot through the small streets of Chesapeake City, Maryland, and practice our craft. I picked these 6 images to share with you.
Images From the Chesapeake City Photo Workshop
The Chesapeake City Bridge looms high over the Back Creek in Maryland and  the C & D Canal that connects with the Delaware river.  The two parcel of land that make up Chesapeake City are separated by 100 yards or so.
The  wind was swift and cold. The clouds were thick. I felt this image of the bridge really needed to be made into  a contrasty black and white to make it more interesting.
The city has dozens of quaint cottages, some dating back to the mid 1800s, that provided plenty of  colors and shapes for us to work with.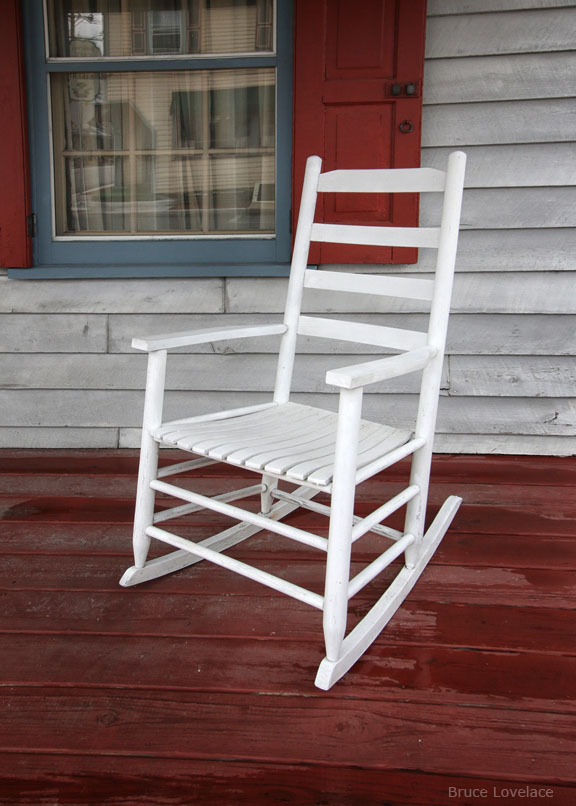 Chesapeake City Porch Chair


The town of Chesapeake City is quite small, but the opportunities for making some interesting photographs are nearly limitless. It's a city of less than a square mile, but full of history and charm to engage the eager photographer.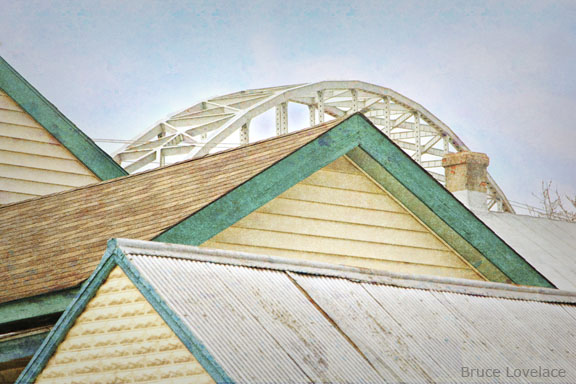 Chesapeake City Roof Tops and Bridge


When the weather gets warm, the city becomes full of activity, but on this chilly day in early March, the dozen people roaming the streets all had cameras in their hands.
Red, White, and Blue Porch


Chesapeake City has a population of less than 1,000 and many of their houses have been painted with unique colors.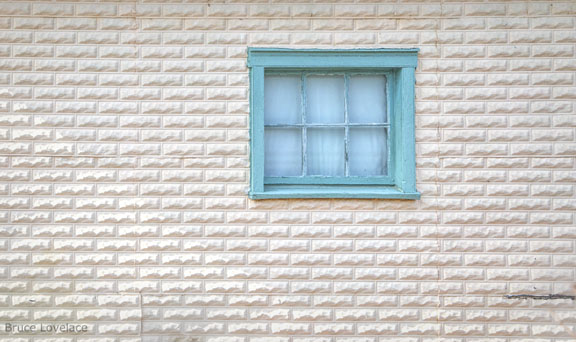 Garage Window - Chesapeake City MD


I didn't spend much time there,  but the Chesapeake Inn Marina will give you a lot of photos ops too.  The remnants of a brief early morning snow storm left it's signature on one of the marina's docks.
I don't do much black and white. I think it is more challenging and takes a lot of practice to get it just right, but I gave it a shot.
I was trying to show the contrast between the wood decking and the waves in the water.
The Chesapeake City Photo workshop was a worthwhile event on several levels. Participants were able to get inspired, form new friendships, and practice photography techniques.

Bruce Lovelace is the publisher of TravelingPhotographer.com. Bruce shot portraits full time for over 35 years. Now he shoots more travel photography.  Read more about him on the About Page. He also publishes how to articles and camera gear reviews at the  Photography Tips and Canon Geek websites.
The Traveling Photographer Location on Google My Business

---
---
---