About The Traveling Photographer
If you're curious about The Traveling Photographer, this page will help. The official grand opening for the legal business named The Traveling Photographer was January 3rd, 1994.
---
---
Bruce Lovelace
Traveling Photographer


There's me, Bruce Lovelace, the owner of The Traveling Photographer.
I had just left my job with Americana Portraits, a company that specialized in photographing babies and children. I had a strong desire to create both a better experience and a better product for my customers.
People loved the convenience of having a professional portrait photographer come to their home, but I knew I could personalize and improve the enterprise as an individual.  
Benefits of Using Traveling Photographer
History of Photography Experiences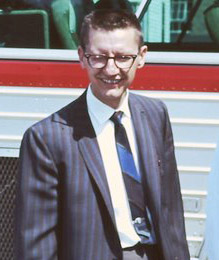 Thanks Dad!
I've been a photographer, at least at some level,  since 1970 when I did my first photo shoot.  It was in fourth grade during a class trip to the zoo.  
The pictures weren't very good, but I was still so excited to get those black and white prints back about a week later. I was intrigued by the ability to see the world around me and capture least a part of that with photography.  I thank my father for inspiring me.
Dad had a darkroom when he was a boy and he set me up with my first black and white darkroom at home. I first printed some of the old negatives from his childhood and several years later my dad and I  converted a bathroom in the basement into a large, fully equipped, color darkroom.  
We learned a lot together and also shared many frustrations in learning the intricacies of printing in color.

I never imagined at that time that I'd be interested in becoming a professional portrait photographer for a living and enjoy photographing people. I worked for 9 years with that baby photography company until I finally left them in 1993.
Areas That The Traveling Photographer Serves
The majority of my location photography is done in South Jersey, within 30 miles of Pitman, NJ, in Gloucester County.  The Traveling Photographer shoots fairly regularly in Camden County and Burlington County too.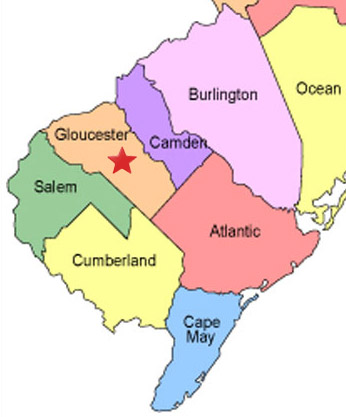 I serve the entire Delaware Valley and I do cross the river occasionally and do photo shoots in Delaware and the areas surrounding Philadelphia, PA area.

The Traveling Photographer also heads "down the shore" for beach photography on Long Beach Island, Brigantine, Ocean City, Ventnor, Margate, Sea Isle City, Strathmere, The Wildwoods, Cape May, and Stone Harbor.
When I'm not creating portraits, I like shooting travel photos. I like hiking or running in the woods,  playing tennis, shooting landscape photographing, and running digital photography workshops.
Comments About The Traveling Photographer
"Bruce,

Thank you so much for another wonderful sitting. The photos of Alexis are absolutely beautiful. You went above and beyond the call of duty on the Christmas card.
Just when we think we won't top the previous year you make it happen. Even after 16 years of your lovely photos you still never cease to amaze us with your talents.
Thank you, thank you, thank you,
The Kitchmire Family"
---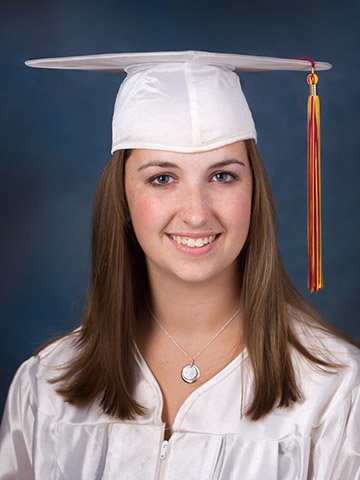 ---
"Words cannot describe how much I love this cards!!!! Absolutely brilliant!!!!
Thanks a million Bruce!!!!!
Nicole"

---
---
"Bruce,
The pictures are wonderful. You captured all that I wanted and then some!! Bill and I looked them over again and again last night.
Such a nice memory, and at the end of the day that is what is important to have! Yes, an online gallery would be great!
Thanks again for everything.
Bill and Twila."
---
---
"Hi Bruce!
Lenessa put her school photo next to yours - the difference is amazing, and she is beyond thrilled.  Thank you so much!!
Karen"
---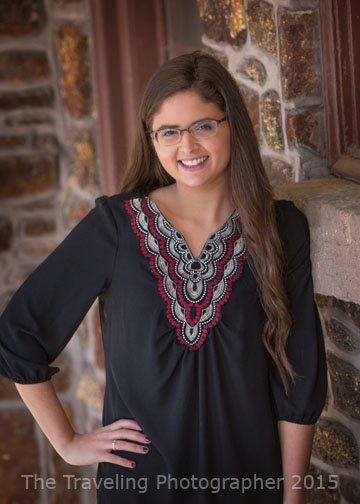 ---
Listen to the comments from one of The Traveling Photographer's clients.

---
---
social media:
---
If you'd like to learn more about The Traveling Photographer in Pitman new Jersey, please call me. We'll discuss how I can provide the photography services you need. If I can't help you directly, I'll point you in the right direction.
Bruce Lovelace
The Traveling Photographer
124 Magnolia Ave.
Pitman NJ 08071
856-589-6400
---