Newborn Family Portrait Photography
Can you think of any safer, more convenient location than your own home for newborn portrait photography? When you travel to a portrait studio, you have no control over who was there before you.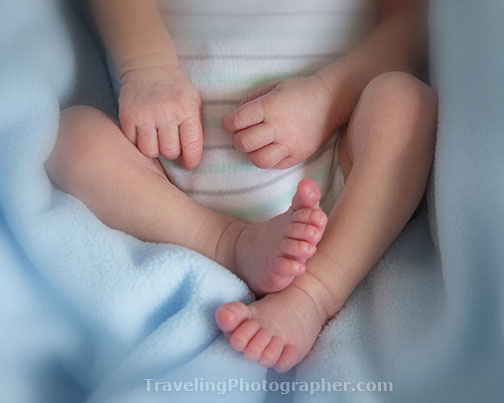 When you have your newborn photography done at home you can rest assured that the blankets and props you use are your own.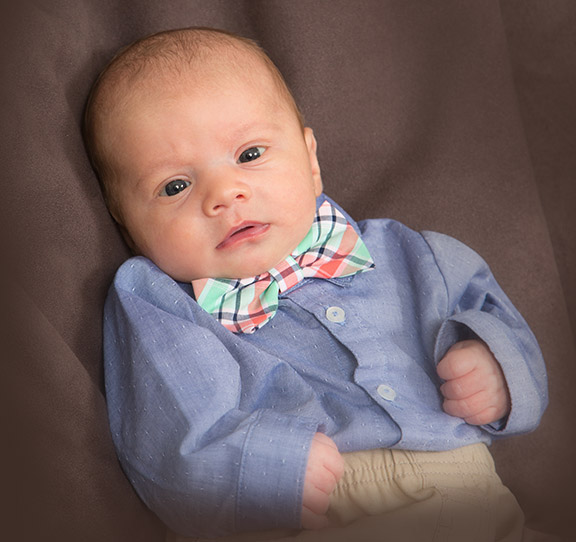 Bowtie Baby
Opportunities to photograph people of all ages sprung from those early years of working for an in-home baby portrait company before I started The Traveling Photographer. Now I photograph First Holy Communions,  high school seniors and families as well as babies.
With that said it's always a pleasure when I get the chance to photograph a newborn baby. Not only is it an exciting time for the new parents, but it's also a joyous time for the grandparents, too.
Newborn Family Portrait With Grandparents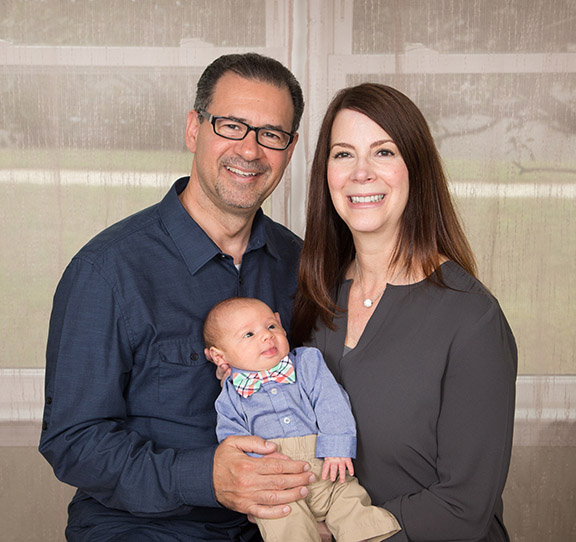 Newborn Photographed in Sewell, NJ
Typically with a newborn family portrait session we'll take a variety of different poses and this particular session was no different.  We started with a large group photo of all 10 people present.
After that we, photographed the twp smaller families, just the grandkids, both sets of grandparent with their families and singles of the baby as well.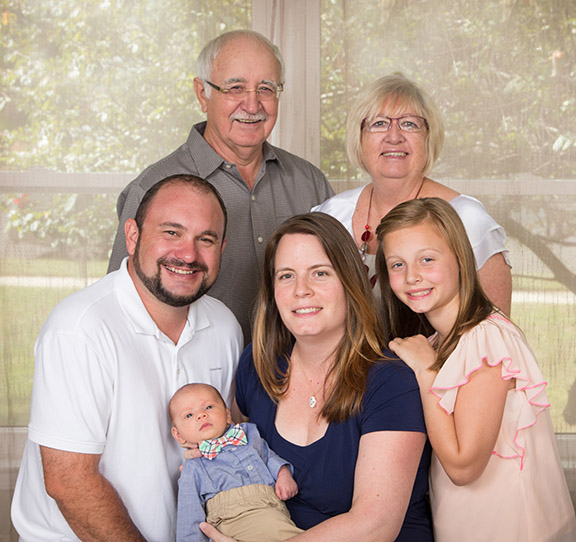 Newborn and Family Portrait
Depending on the amount of room available and the number of people included, sometimes we find a good spot in the home without using one of The Traveling Photographer's studio backgrounds.
All in all, it was a great newborn family portrait session and we captured some great memories for everyone to enjoy for years to come. Feel free to call if you have any questions about having a newborn family portrait taken.

Bruce Lovelace
The Traveling Photographer
124 Magnolia Ave.
Pitman NJ 08071
856-589-6400
---