A Mt Zion AUMP Church Drive By.
I came across the Mt. Zion AUMP Church and couldn't resist stopping to grab a quick photo. I was "recovering" from a day-long shoot of 67 Little League Baseball teams and was out shooting some photos just for fun the following day.
I headed southwest from Pitman and had my new Tamron 150-600 lens in tow, as I was hoping to photograph one of the many eagles in Salem county, NJ.
I came across this church on a back road and I was fascinated by the color contrast of these brilliant red doors and the white siding.
I did not make  color or saturation adjustments in either of these photos of the Zion Church.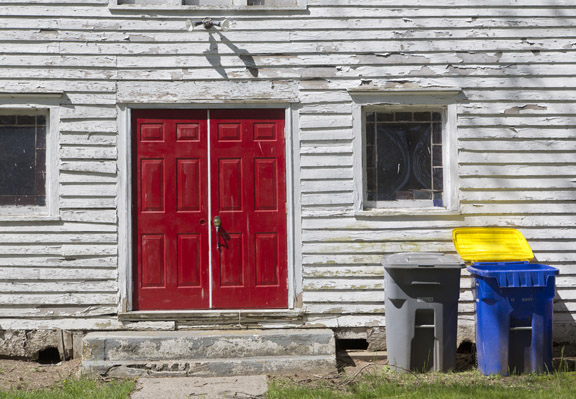 If you have a favorite please Pin it on Pinterest or like it on Facebook.
Bruce
---