Here are the group and individual Miss Pitman Pageant  2016 Photos. These images are used for the posters to advertise the event, in the local newspapers, as well as during the slide show as part of the pageant experience.
This year the pageant will be held on Saturday night, July 2nd at Pitman High School.
Miss Pitman 2016 -
 Group 
Photo of All the Contestants
Pitman has a nice little park in the center of town and it's a great location for the group photo. On this particular evening the wind was gusting and the girls were all troopers, patiently waiting for those brief lulls in the wind to get the shoot done.
This year there are 12 contestants competing for the crown of Miss Pitman 2016. The judges evaluate the ladies on  several different areas, including interview posie, evening gowns, and a talent performance.
All of the participants will be featured in Pitman's ever popular 4th of July parade following the pageant 2 days later.

Miss Pitman 2016 
 - Individual Photos of the 
Contestants
The individual portraits were taken inside Borough Hall using one of my portable strobe light setups. 
I've had the pleasure of doing the Miss Pitman pageant photography for quite a few years and it's always a lot of fun. The pageant has been a tradition of this little town of Pitman for many years.
Goodbye to Miss Pitman 2015
Congratulations to Miss Pitman 2015, Domenica Castro, who will crown the new Miss Pitman on July 2.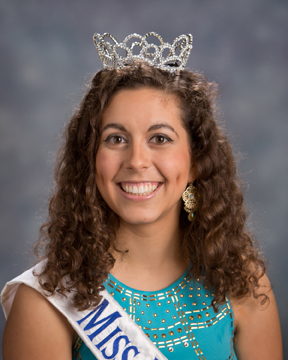 Miss Pitman Winner 2015 - Domenica Castro
Thanks you for representing the town of Pitman so well during your reign as Miss Pitman 2015.
Bruce

Return to Traveling Photographer Home Page
---