1st Holy Communion Photographer

Communion Photos at Home
If you are looking for a holy communion photographer near Gloucester County, New Jersey, The Traveling Photographer does communion photos on location.
You can have your child professionally photographed in the comfort and privacy of your own home.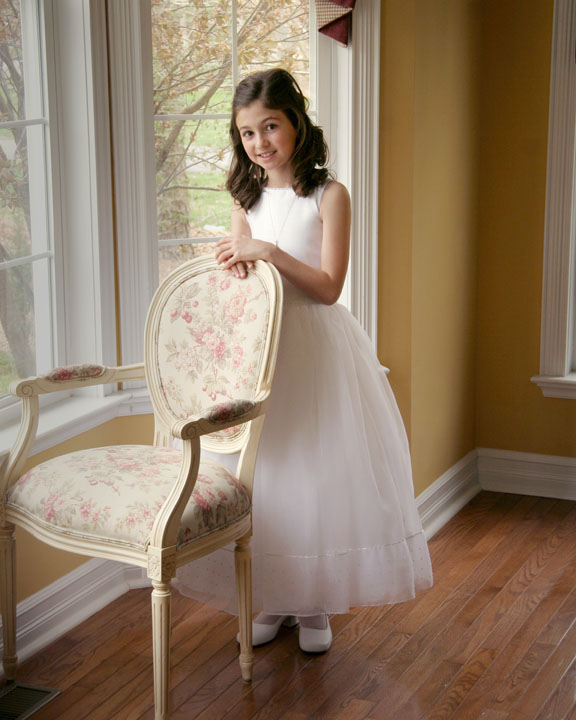 Holy communion portrait in Shamong, New Jersey
We can find just the right spot in your home to create a memorable holy communion photograph. Naturally looking lighting always looks best.
Bruce, The Traveling Photographer has over 20 years of experience in creating natural looking portraits. Together we can find just the right spot.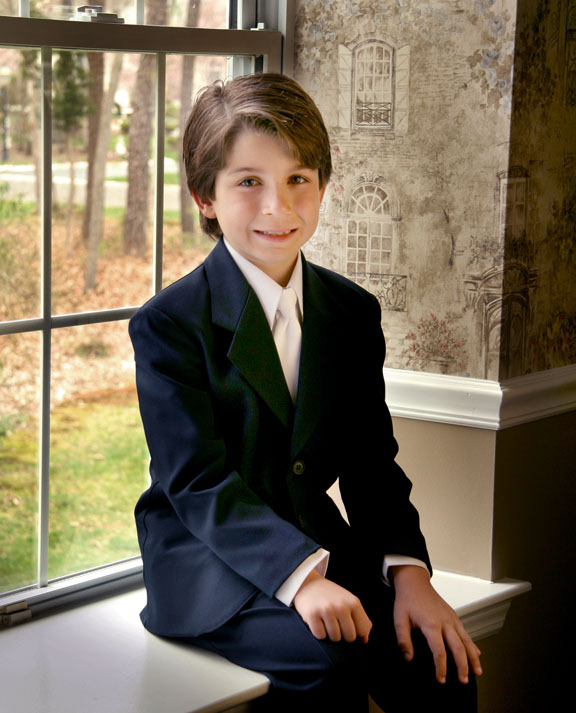 Communion Photography in Southern New Jersey
Traveling Photographer clients usually like to have formal communion photos taken as well as the casual poses.
We can set up a portable studio background and lights in your home to get the same exact results that you'd get if you had to undergo a drive to the local studio.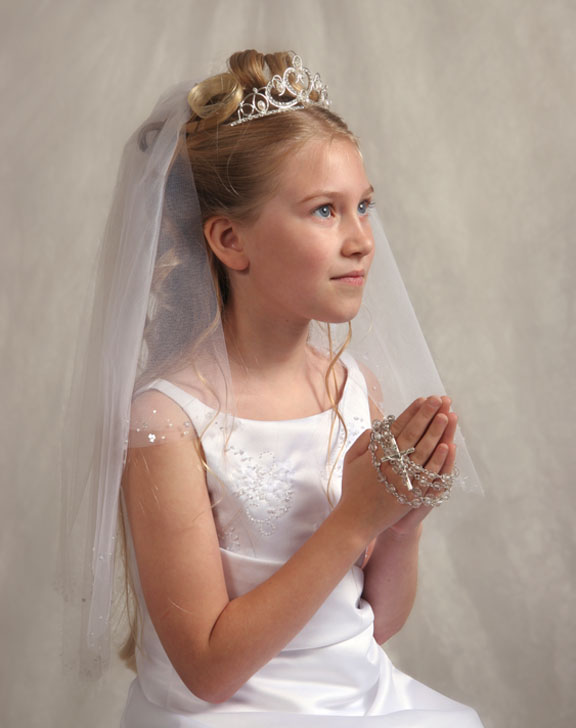 Woodbury New Jersey First Holy Communion Portrait
Your own home is simply the best location for your child to feel relaxed during his or her portrait session.
Location Communion Photographer
You can have your holy communion photography session at another location like your church or a nearby park.
Church photos are usually taken at a time during the week when the church has availability.
Outdoor Communion Photos
You can capture the nature beauty of the outdoor world and combine it with the grace of your child. Clients are sometimes concerned that their yard isn't in the best condition for a photo.
Bruce has a lot of experience in finding the right spot, shooting in the best direction, using the best lens, and controlling the background.
Outdoor Communion Photo
Family Portraits at Holy Communions
Many of the Traveling Photographer's clients have family portraits taken at the same time, including the immediate family as well as the grandparents.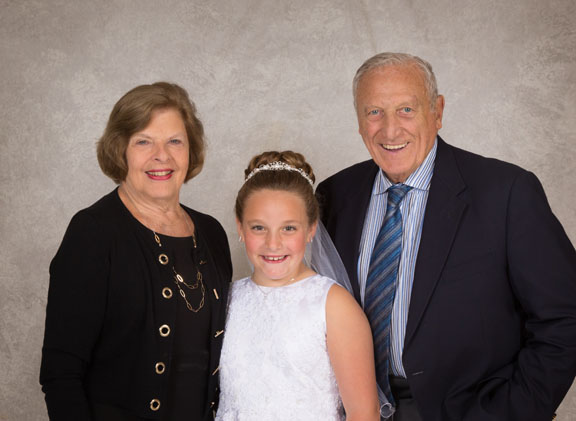 Family portrait at Holy Communion
Call Bruce, The Traveling Photographer today for more information.
856-589-6400
The Traveling Photographer
124 Magnolia Ave.
Pitman NJ 08071
Leave Communion Photographer - Return to HOME
Holy Communion Dresses on Pinterest
---